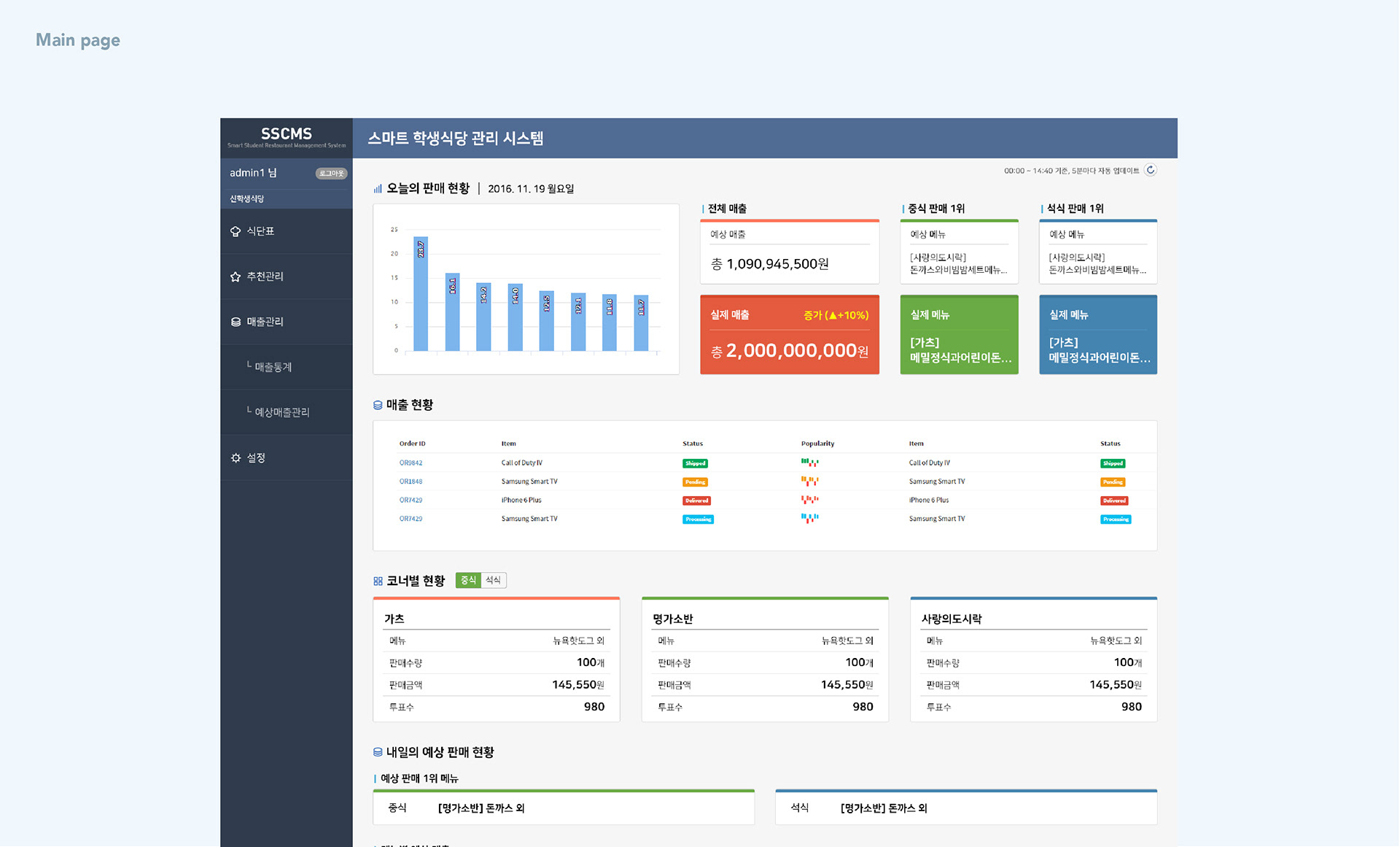 Provide information on current situation (user rating) of student cafeteria and provide advance preparation data for sales volume and user preference analysis
Student Restaurant Manager (Staff)
Material Science and Engineering building in Hanyang University 
Assist in advance to prepare meals/menus by analyzing sales volume and user rating. The service can be provided with a more convenience menu management
Menu management, sales management and recommendation management system of student cafeteria of Hanyang University are not integrated. So the nutritionists check each of systems separately to manage the cafeteria.
Not including eater's opinions
Only the nutritionists plan and control menus. The nutritionists ask the opinion of the menu on the white board at the back of the cafeteria, but the student does not participate in many situations. Because the white board is too small to write as many comments as they want, and some students don't even want to pick up the pen to write their opinions(too many steps). Even though the student's evaluation is written on the board, it is not reflected. Students just eat what they are given
Also, in sales management, only the current sales status can be seen. If sales forecasts are possible based on scheduled meals, weekly / monthly sales plans will be easier. Make it possible to prepare materials according to the given meal menu through expected sales.
     • How can we prepare a meal that reflects the student's assessment?
     • Can we anticipate sales of planned meals and make sales management easier?
We have the following as the key design concepts.
     1. Make any plans easier - prediction
     2. Listen to students
     3. All in one – All systems are integrated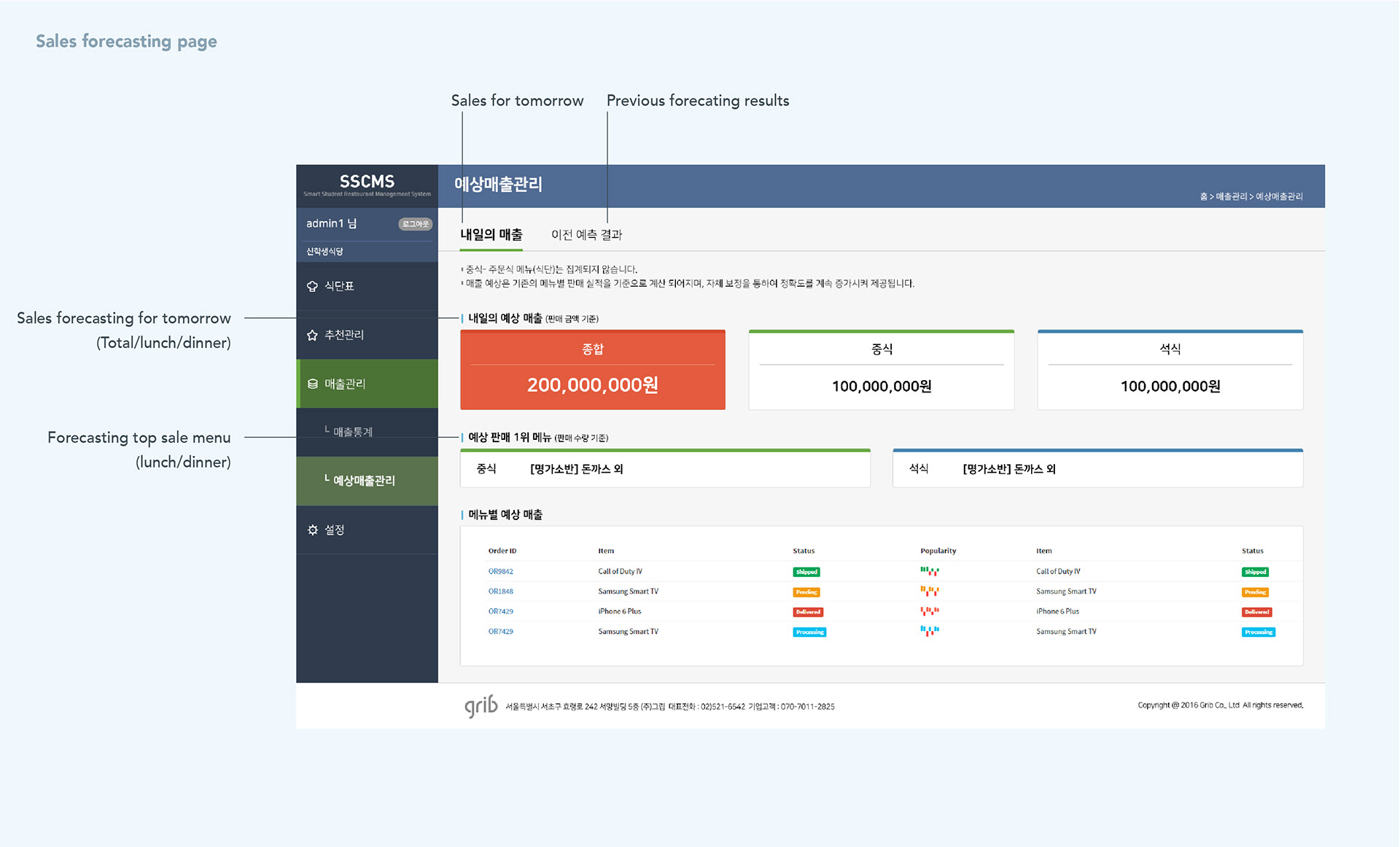 Main Features 1
 - 
Forecasting
Unlike existing systems that only stayed to collect data, we use the data to create a system that provides unexpected forecast sales and recommendation functions data using the IoT platform. We exploit each of the corner's selling volume and menu-specific sales for the last 100 days as a sales forecast data reference. When expected sales and actual sales are different, the calculation result is corrected to continuously improve expected sales results.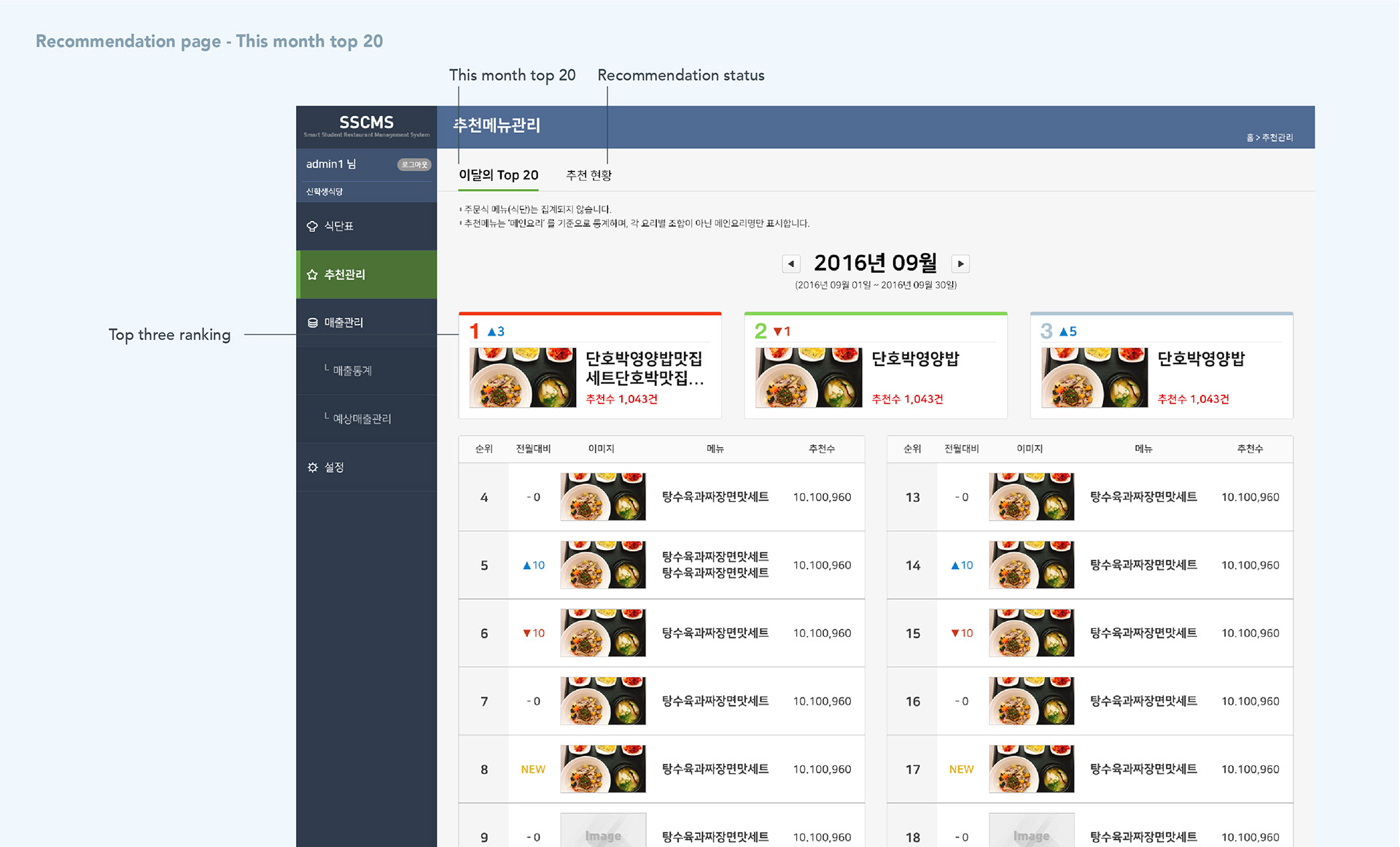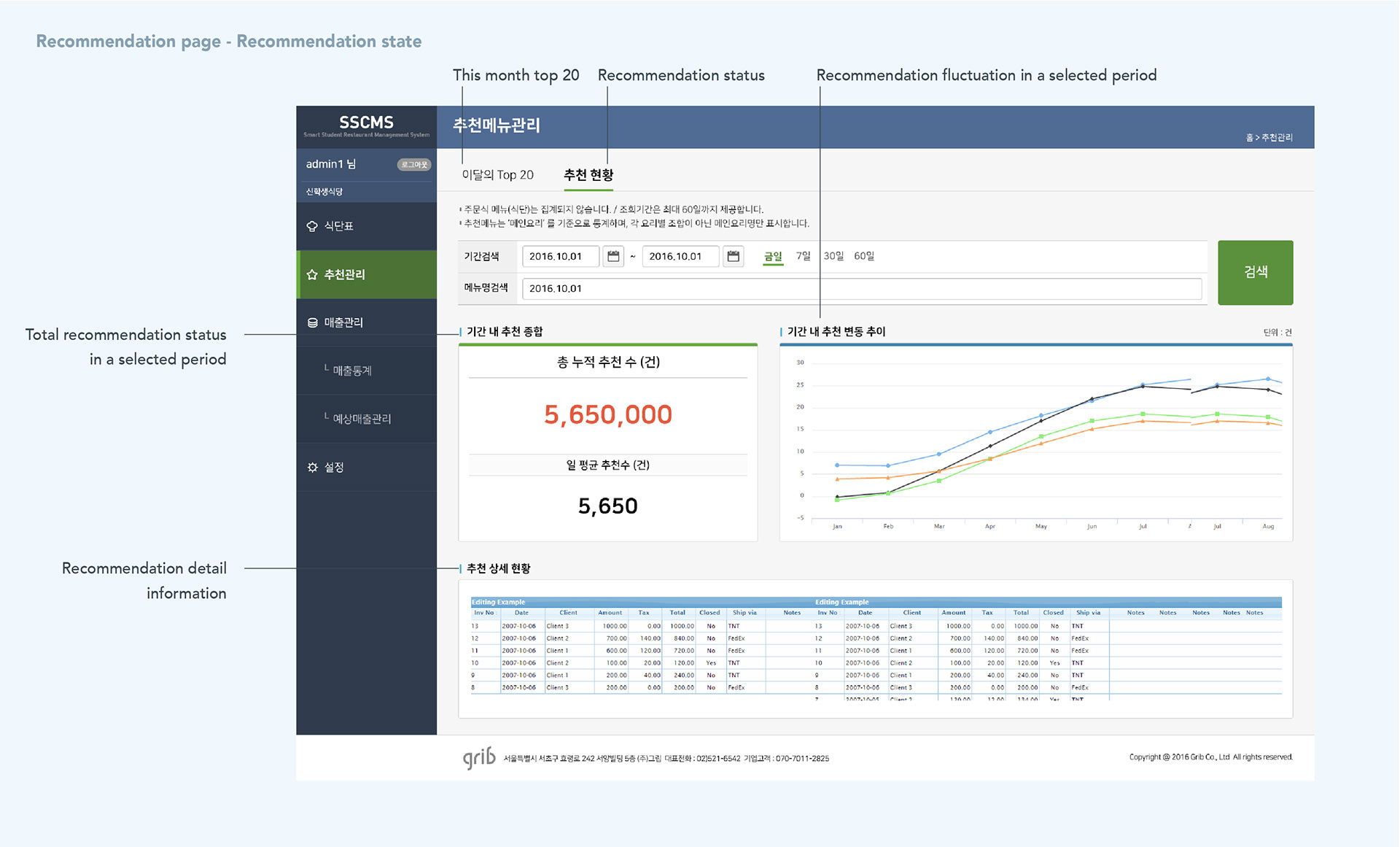 Main Features 2 - Recommendation
Real-time popular menu aggregation, summary of monthly recommended menu is shown. When students vote on kiosks after eating a meal, the system collects the voting data in real time. On the 'Top 20 this month' page, you can see the 20 popular menus in the whole cafeteria menus. On this page, the system compiles the monthly votes and lists up them in order of recommended menus. In the recommended status menu, the recommended number of all menus can be seen on the time-period basis.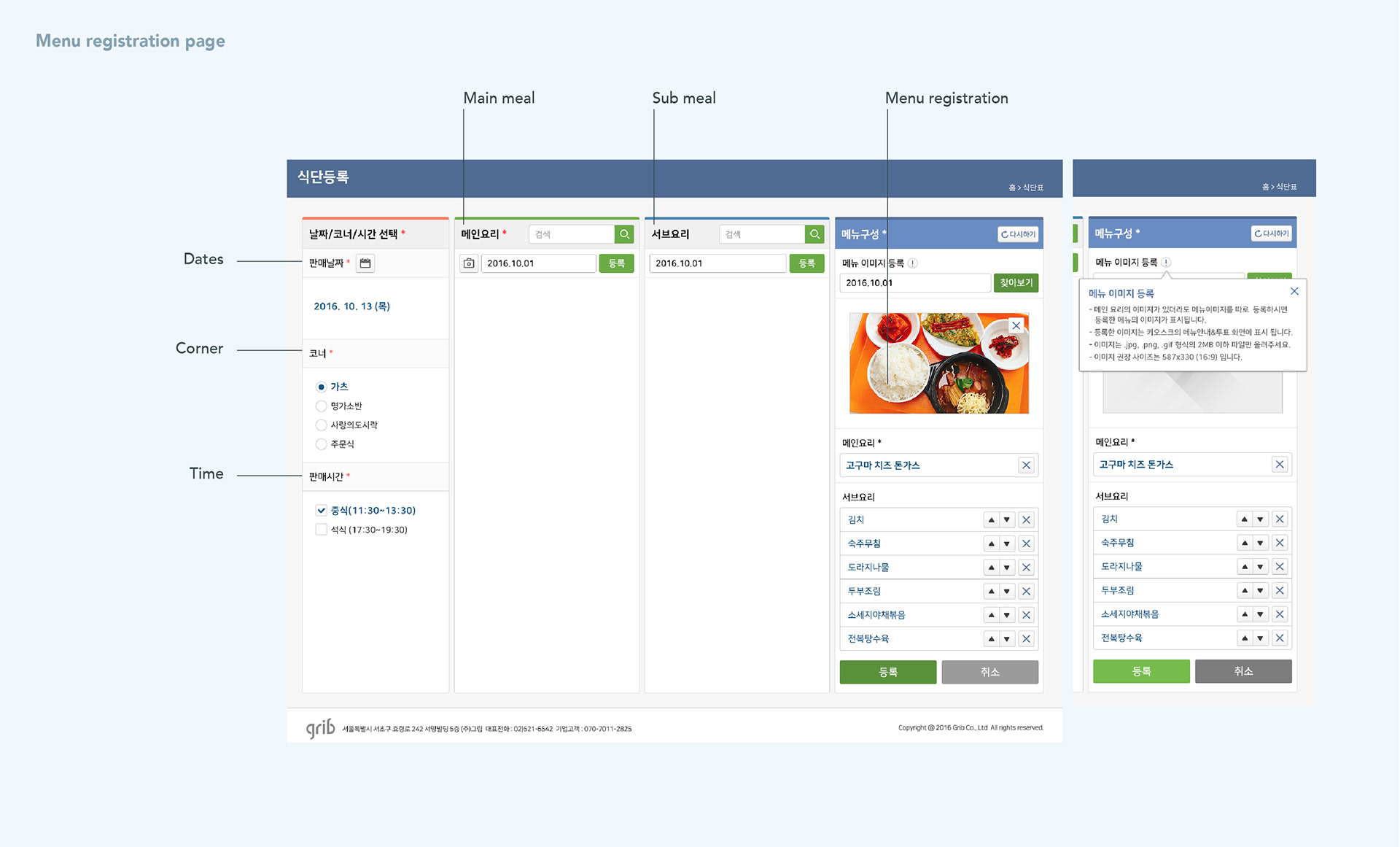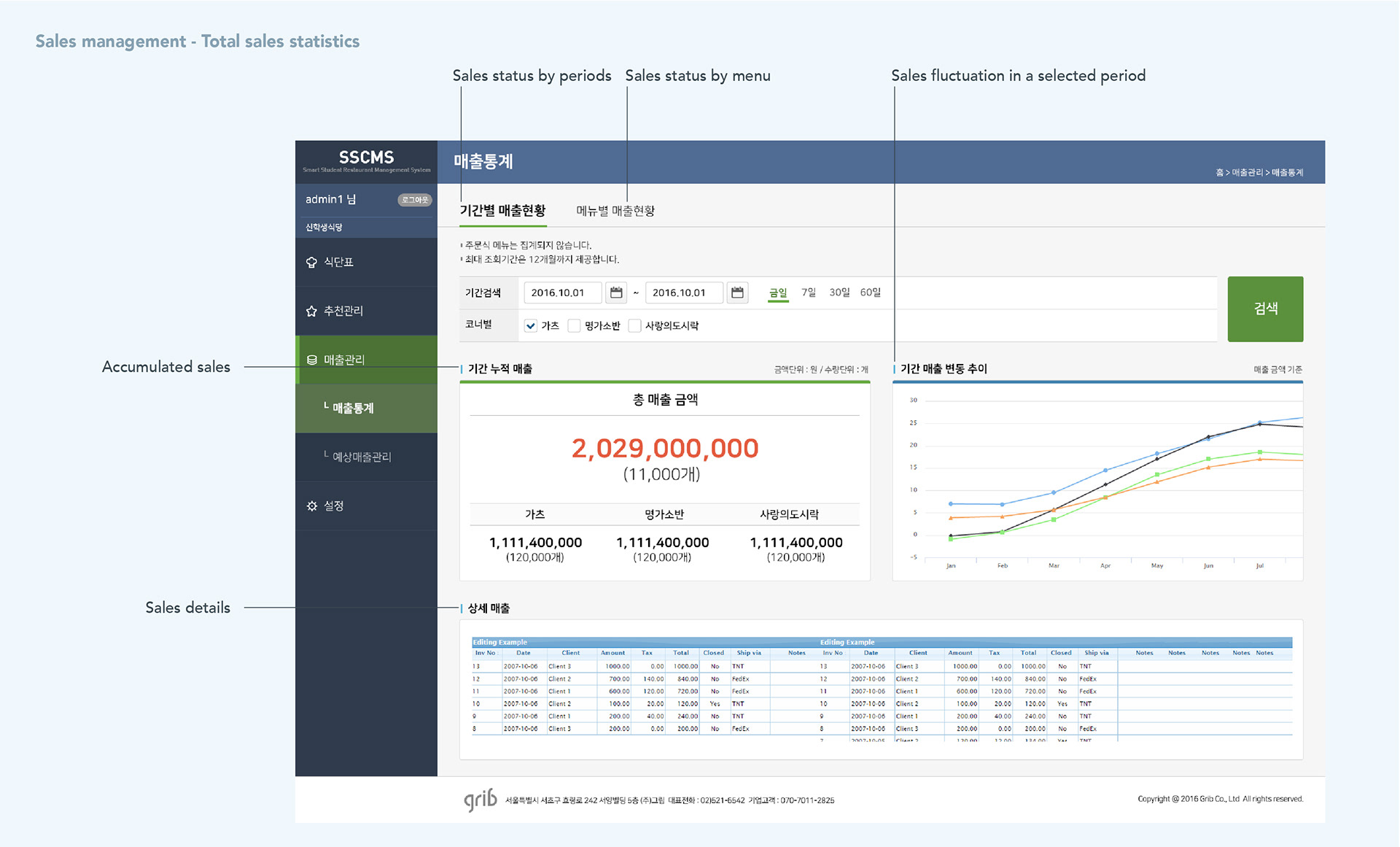 Main Features 3 - Integration
Combine the menu management system with the sales system, which is separated on the Excel file. In the past, the nutritionists had to fill out all meals to create one menu when registering menus. Now once the meals are registered, the system recommends meals that are frequently tied together.